Financial Sponsor Secondary Market First Half Review 2022
---
Secondary volumes in first half of 2022 ahead of same period last year, with GP-led volumes still strong.
Despite increased global macroeconomic uncertainty, secondary market growth continued in the first half of 2022, with GP-led demand remaining robust and LP-led activity, most notably from the U.S., seeing a meaningful resurgence over the period.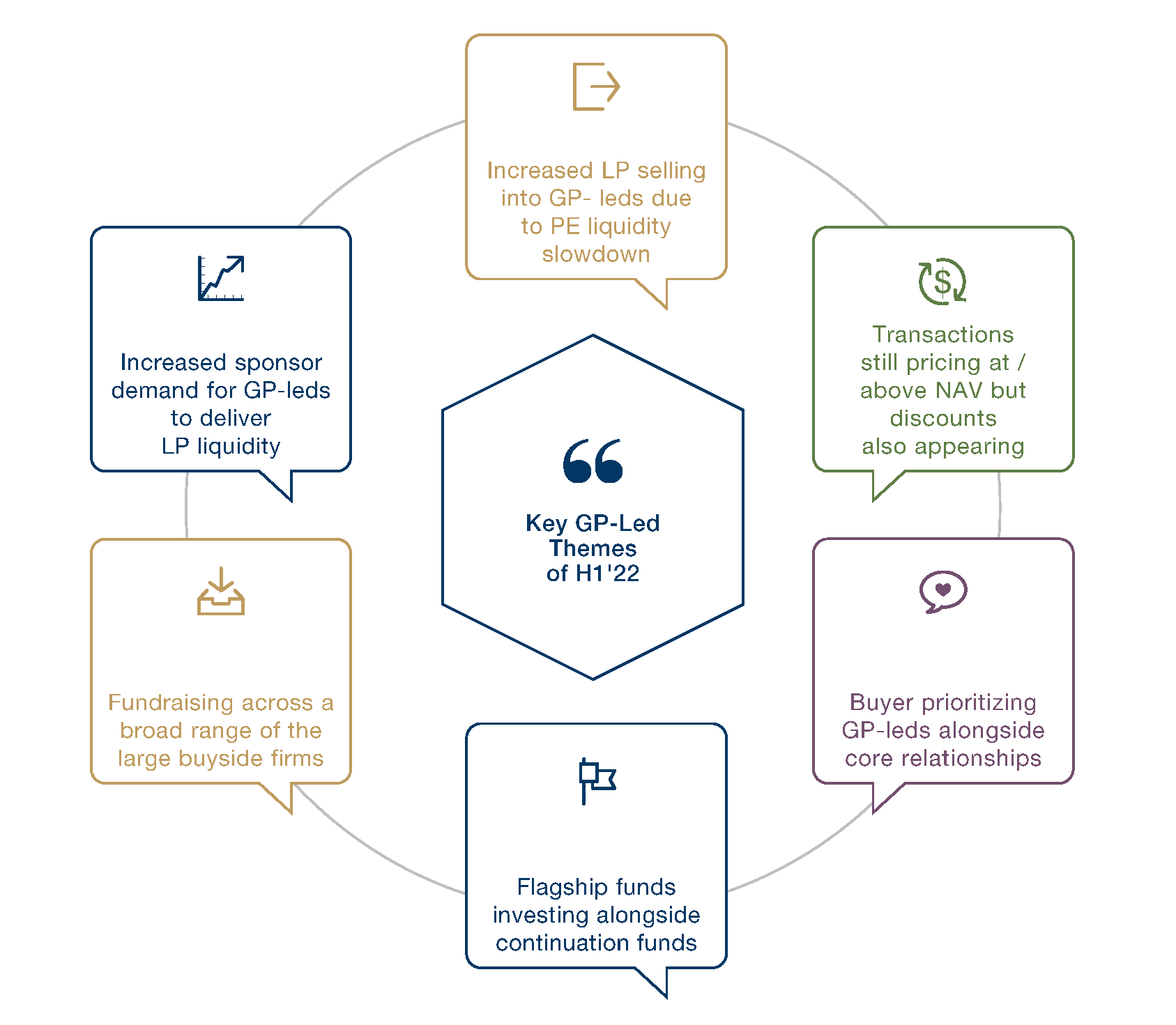 Secondary Market Pricing for GP-Led Transactions
Nearly half of buyers deployed over fifty percent of their GP-led capital at or above NAV during the first half of 2022.
Outlook for the Secondary Market in 2022 and Beyond
Lazard's survey suggests 2022 secondary volumes will finish the year around nine percent below 2021 volumes, with the second half of the year being slower than the blockbuster final quarters experienced in 2021.
However, we do expect generally increasing demand from both LPs and GPs for the secondary market, which, combined with accumulating buyside dry powder, is expected to drive volumes to a new record in 2023.
Opportunities & Challenges for the Next 12 Months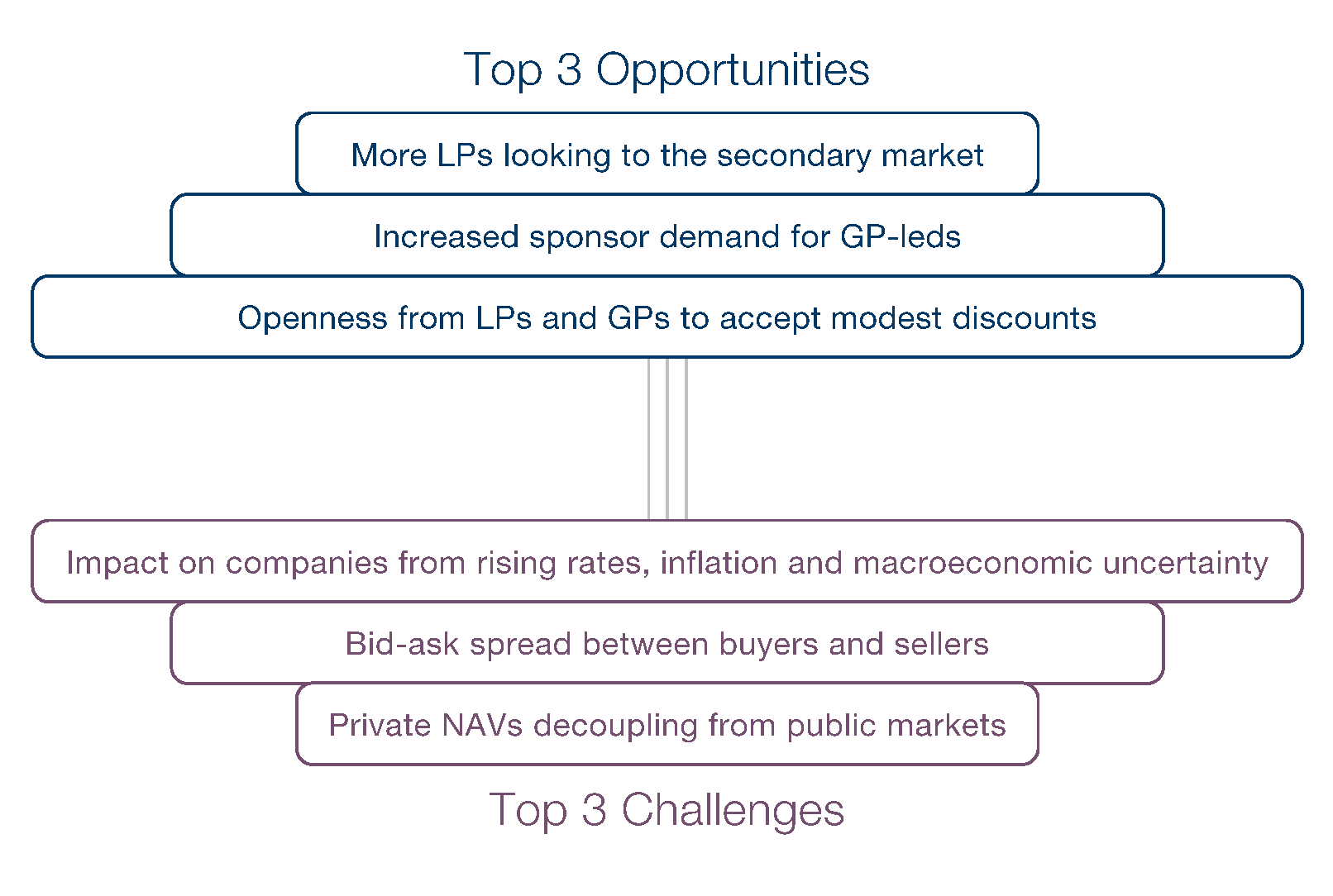 Click here to read the Financial Sponsor Secondary Market First Half Review 2022.