Lazard Consumer Subscription Economics Report 2022
Lazard's second annual report on the digital consumer subscription landscape finds subdued growth expectations and moderating enterprise valuations as "subscription fatigue" takes hold in the once fast-growing sector.
Lazard's 2021 Consumer Subscription Economics Report presented a subscription marketplace enjoying rapid growth around the world, the expansion being propelled by the ongoing COVID-19 pandemic.
Fifteen months on, the 2022 Report finds there has been a material decline in virtually all valuation and growth metrics for digital consumer subscription businesses surveyed, as the pandemic ebbs and consumers reexamine their appetite for subscription memberships.
The decline is most readily apparent in comparing the enterprise valuation of surveyed consumer subscription businesses versus their projected revenue growth in 2022, against the same metric in 2021.
In August 2022, the most bullish valuations for DCS businesses were only eight times projected 2022 revenues, and the most optimistic revenue compound annual growth rate between 2021 and 2023 projected CAGR of under 40% (see Figure 1).
Figure 1. Valuation vs. Revenue Growth – August 2022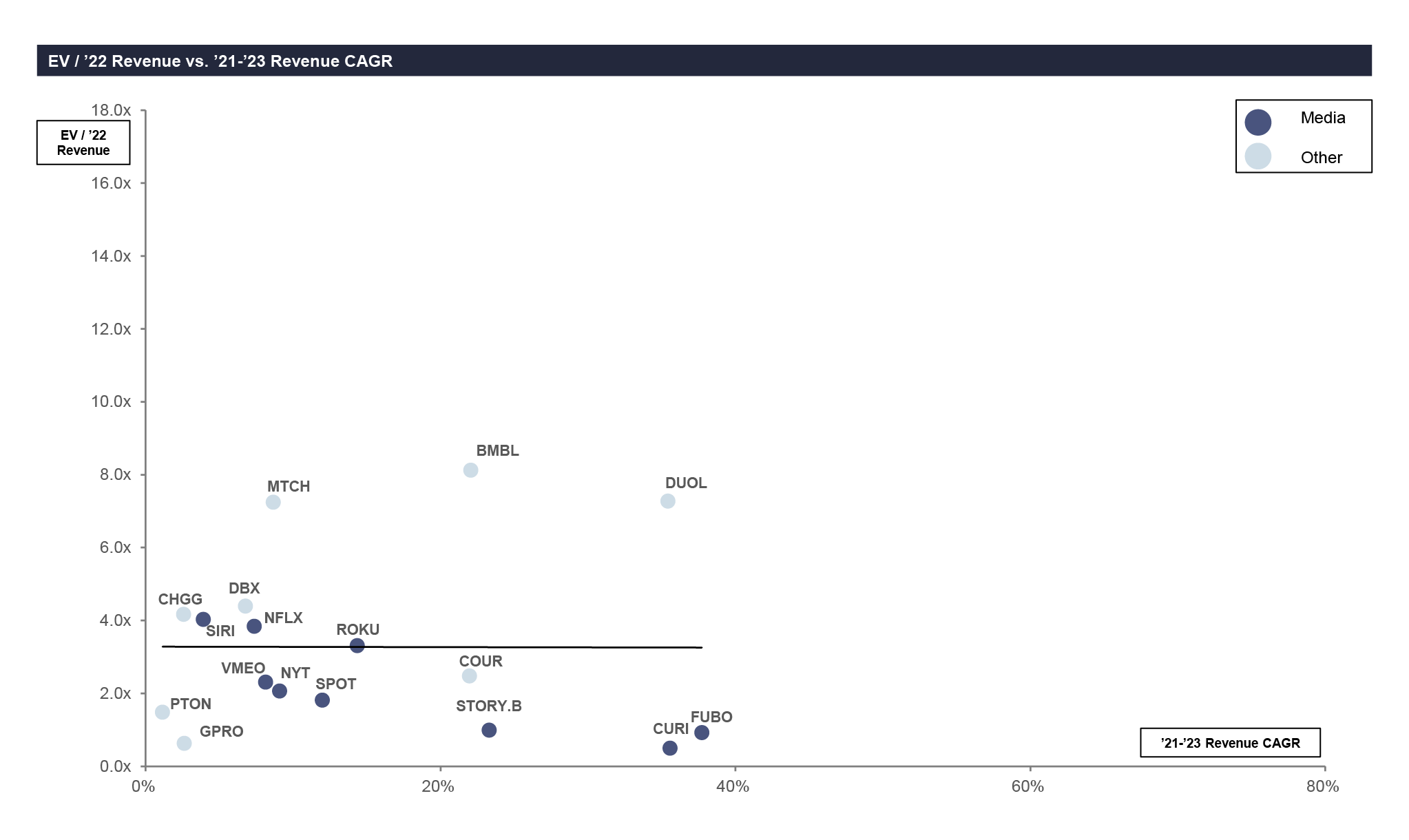 Compare this to the June 2021 analysis in last year's report, which recorded valuations of almost 18 times projected 2021 revenues and projected revenue CAGR in excess of 60% between 2021 and 2023 (see Figure 2). The sharp contraction in valuation expectations in the space of just 14 months is striking.
Figure 2. Valuations vs. Revenue Growth – June 2021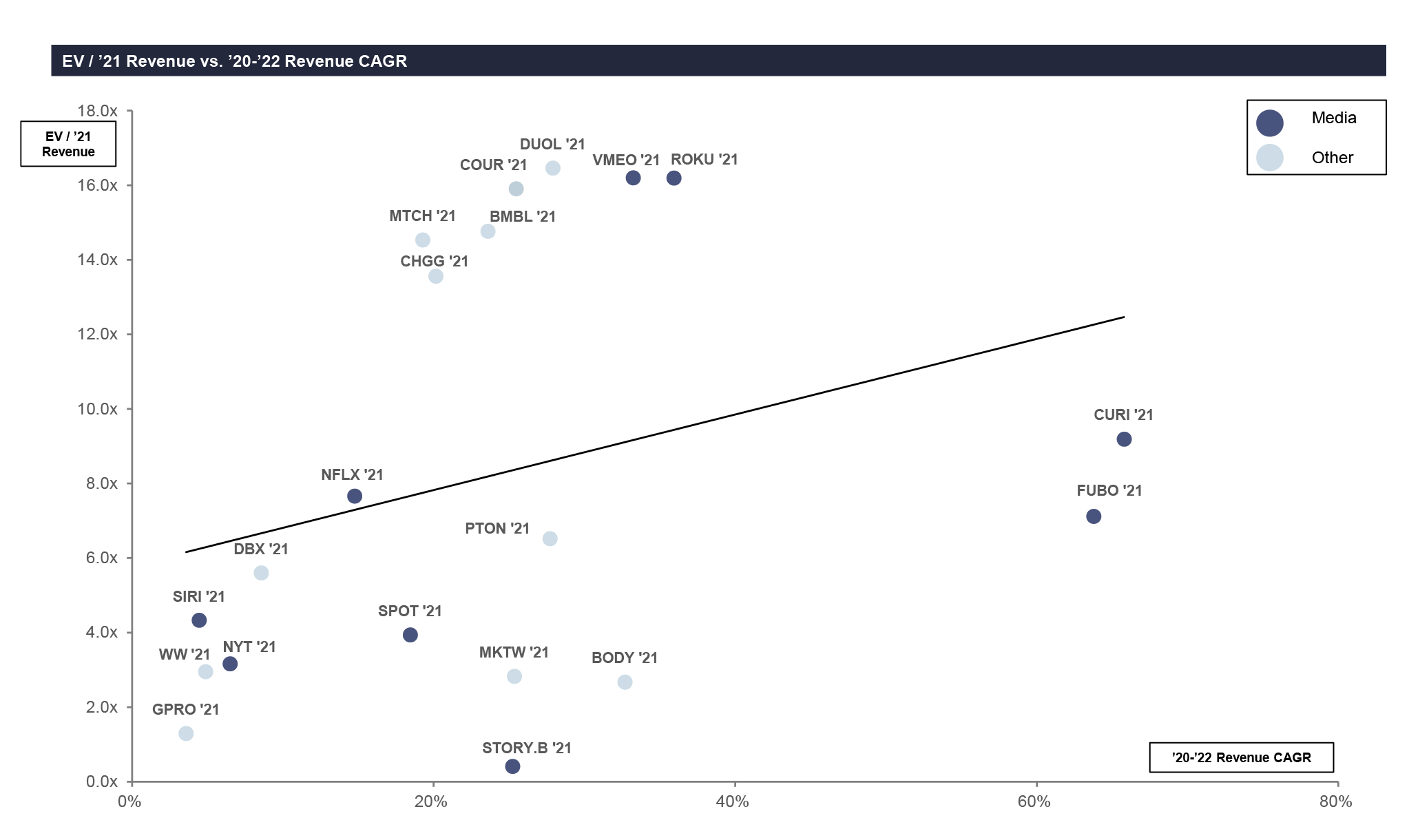 The Report also explores some of the potential explanations for the moderating growth metrics, including the concept of "subscription fatigue" among consumers who are cancelling memberships and streamlining their overall subscription footprint.
Email SER@lazard.com to request a copy of the 32-page report.
Related Research & Insights